Roll Off
Dumpster
Rental
With Easy Online Ordering
Your Local Dumpster Rental Company Serving Lockport, Buffalo, West Seneca, Cheektowaga, Niagara Falls, and Amherst, NY
If you are looking to rent a roll-off dumpster from a reputable dumpster rental company that can fit your practical and financial needs, have years of experience and countless satisfied customers - WasteAway Dumpster Service have you covered. We are locally owned, full-service waste disposal company that offers bins for any commercial and residential projects. With our simple online booking system, you can secure our dumpster rental services anytime you want, all on your own schedule. We rent dumpsters that are conveniently sized so that you can place it on your property with ease. All of our dumpsters can be placed on driveways for easy pickup and drop-off and hold enough material to satisfy the needs of any sized project. Below you will find our roll off dumpster rentals ranging from 10, 20 and 30 yards. Use our sizing guide below to find the right dumpster for your project. In addition to our dumpster rental options, we also offer our clients junk removal for your yard work, garage cleanouts, commercial remodels, and more. To learn more about our residential junk removal services, please feel free to give us a call or book your next service via our online reservation system.
  Dumpsters
Dumpster Rentals for Lockport, Buffalo, Cheektowaga, Niagara Falls, West Seneca, Williamsville, Amherst, North Tonawanda, Tonawanda, NY & the Surrounding WNY Areas
Planning a construction project or home cleanout? At WasteAway Dumpster Service WNY, our dumpster rental company provides quality dumpster rental options and cleanout services to both residential and commercial clients throughout the region. Our service area extends across Lockport, Pendleton, North Tonawanda, Tonawanda, Buffalo, Clarence, Williamsville, Amherst, Wheatfield, Cheektowaga, West Seneca, Niagara Falls, NY, and all the surrounding WNY areas.
Our roll off dumpster rentals range from 12, 20, and 30 yards to best suit your project size and junk removal needs. On top of our dumpster rentals, we also offer a skid-steer service, concrete removal, pool removal, and trash removal service to help clear your property of unwanted debris, concrete, and more.
For more information about our commercial and residentail junk removal services, please feel free to give us a call or book a service online!
Why Choose
WasteAway Dumpster Service?
Professional And
Experienced Team
Flexible, Timely
Pickup and Delivery
Locally Owned
And Operated
Wide Selection
Of Dumpster Sizes
How To Rent Our Dumpsters In 4 Easy Steps
1. Schedule Your Dumpster Rental
Give us a call today and we'll find the right sized dumpster rental for your project at an affordable price and schedule your rental.
2. Prepare for Dumpster Delivery
Our dumpster rental professionals will deliver your dumpster at a time that works for your project. Please ensure the drop-off area is clear.
3. Fill Up Your Dumpster
Fill up your dumpster with the acceptable waste. Not sure if you can put a particular item in your roll-off container? Give us a call to find out what's accepted in your area.
4. Schedule Your Pickup
When you're done using your dumpster, give us a quick call or text, and we will come and pick up the dumpster. We also peform a thorough clean-up of your space.
Our Services
Dumpster Rentals in New York
Reserve Online
With the help of our user-friendly online booking platform, you can schedule a dumpster delivery with a few easy clicks.
Service Area
We're proud to be the top choice for dumpster rentals in Lockport, New York, and surrounding areas.
Delivery
Rest assured that our professional drivers will carefully and seamlessly deliver your rentals, paying attention to your property or work site in the process.
Competitive Pricing
We've built a positive reputation in our community by offering flexible scheduling and transparent pricing to help our clients reach their goals in no time.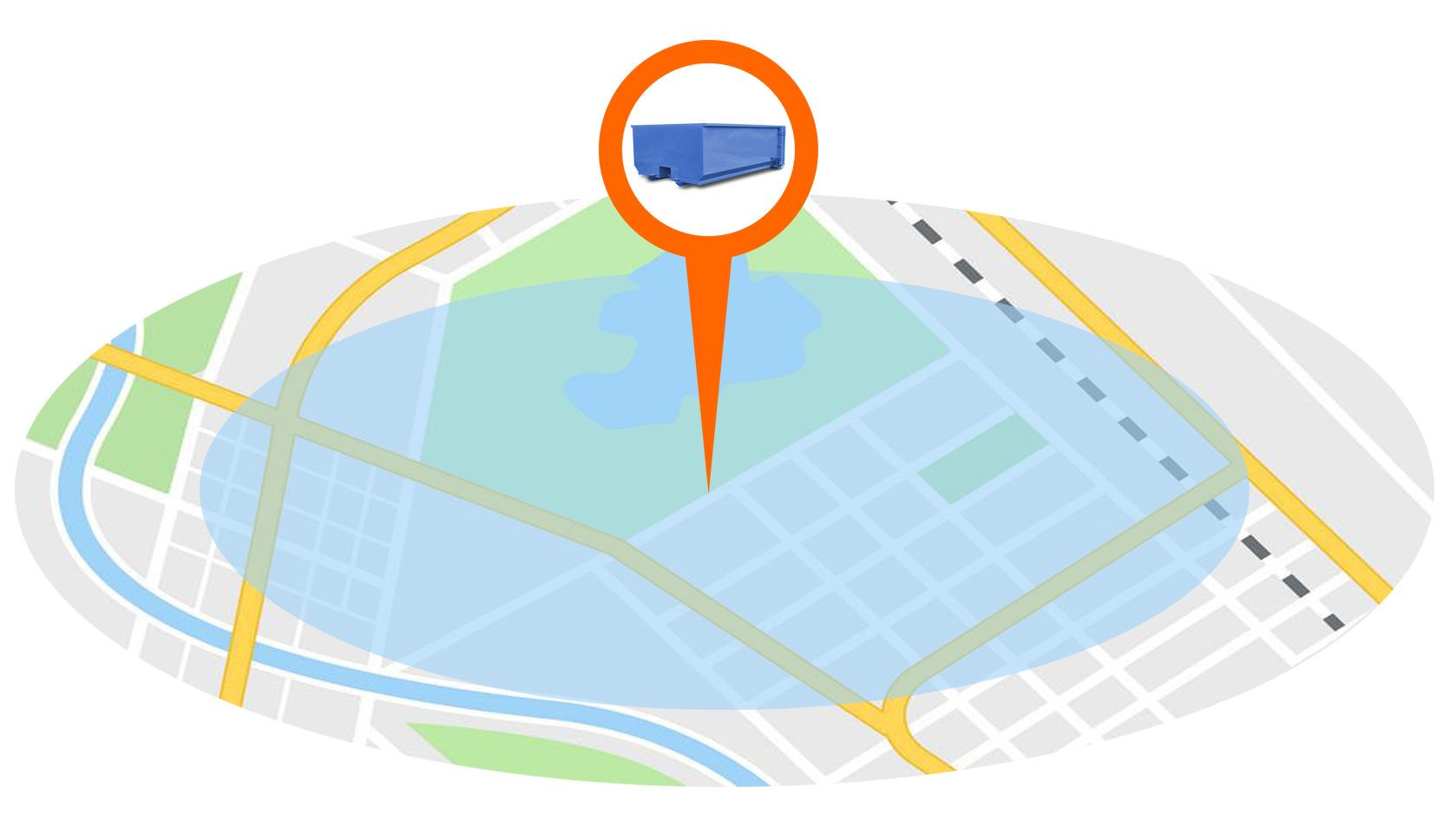 Dumpster Rental Service Area
Whether you're looking for a local dumpster rental company for cleaning up your house, or a reliable demolition company for a backyard pool removal or construction debris cleanout, we provide you with the perfect roll-off dumpster rentals in Lockport, Pendleton, North Tonawanda, Tonawanda, Buffalo, Clarence, Williamsville, Amherst, Wheatfield, Cheektowaga, West Seneca, Niagara Falls, NY, and all surrounding areas. To see all our full service area map, please visit our service area page.
All Service Areas
Background: drs_color_alpha
What Our Customers Are Saying
Thomas P.
Our business is very happy with the service we receive from WasteAway Dumpster Service. They are always quick to respond when we call to empty our containers. Nice to work with a reliable company.
Jay B.
This dumpster rental company is punctual and reliable. Booked online and had a dumpster in a matter of a couple hrs. Very professional, will most definitely use this dumpster rental company again.
Molly V.
Great service! Two loads of dirt and a larger container of construction debris were handled quickly and at less cost than other similar debris removal companies. Highly recommend WasteAway Dumpster Service.