Equipment
Skid Steer Services for Buffalo, Lockport, Cheektowaga, Niagara Falls, West Seneca, Williamsville, Amherst, North Tonawanda, Tonawanda, NY, and the Surrounding WNY Areas
At WasteAway Dumpster Service WNY, our team has the experience and heavy-duty equipment to help with all your debris hauling and construction removal needs in Buffalo. With Bobcat skid steer services available, we will come and remove all of your junk, construction material, or small structures as needed and dispose of them properly. As a local demolition company, we're proud to help clients throughout WNY including the communities of Lockport, Pendleton, North Tonawanda, Tonawanda, Buffalo, Clarence, Williamsville, Amherst, Wheatfield, Cheektowaga, West Seneca, and Niagara Falls, NY. Please call us today to learn more about our demolition services or inquire online for pricing.
Helping the Buffalo Area With Demolition Services
Demolition is the practice of tearing down buildings, removing structures, and otherwise clearing space for new building projects. One of the most important parts of the demolition process is the ability to effectively haul away your materials. This removes potential hazards and makes it easier to maneuver around your job site. Our professional demolition and skid steer services in Buffalo can benefit your project in a number of other ways:
Compliance: Construction and demolition projects need to be completed in adherence with federal, state, and local regulations. Our demolition company has the licensing, experience, and training required to ensure that your project complies with every relevant safety, zoning, and environmental guideline.
Safety: Demolition has many inherent safety and health risks. Working with dedicated demolition equipment and experienced construction removal professionals in Buffalo protects you from injury and guarantees a safer and more healthy outcome.
Effective: If you attempt demolition services on your own, you are more likely to be working with handheld tools and other more basic equipment. While effective, more heavy-duty equipment tends to be better suited for the task. Our professional debris hauling company in Buffalo uses skid steer services and specialized equipment to get the job done more effectively.
Efficient: One of the most important benefits of professional demolition assistance is that the work gets done significantly more quickly. In fact, working with the right equipment can help the work get done in a matter of days rather than weeks. This helps you get to work on your building project sooner, saving you time and money.
WasteAway Dumpster Service WNY offers professional skid steer services and debris hauling to Buffalo, NY and the surrounding areas. If you want to learn more about how our demolition company can help your project, give us a call today!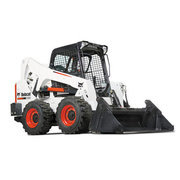 Skid- Steer Service
Dimensions:
Days: Included
Included Tonnage: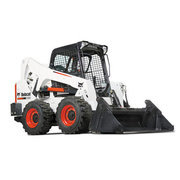 Skid Steer Services
Dimensions:
Days: Included
Included Tonnage: