Junk Removal
Benefits of Hiring a Professional for Junk Removal Services
Junk removal may seem like a simple task. However, the more junk you have to remove, the more challenging and difficult that task becomes. While it is possible for you to get rid of the junk without help, we recommend contacting the professionals anytime you have a large amount of junk that you need to get rid of. By enlisting the help of the professionals:
The Job Gets Done Without Procrastination: Junk removal is a tedious chore that you may be avoiding. If you have ever looked at the mess and determined that it's a problem for another day, you are likely just procrastinating. However, when you call our professionals, we don't procrastinate. Instead, we get the job done.
The Junk is Removed Quickly and Efficiently: When you enlist the help of professionals, the job is done efficiently and quickly. We are focused and determined to get the job done.
You Can Sit Back and Relax: We do the work. Your time matters, and more than likely you don't want to spend it lifting heavy items and dragging items away from your property. It's much more enjoyable to sit down and relax while our junk removal professionals take care of the cleanup.
The Source of Your Tension is Removed: A cleaner and emptier space is known to be less stressful. If your items are completely filling up your space, your space may be contributing to your unwanted tension. By removing those items your stress levels will reduce.
You Get More Space: A space free of items is a space that has a new purpose. You can use that cleared out space for whatever you want to.
Contact Our Professionals in North Tonawanda, West Seneca, NY, & Beyond
Anytime you need junk removal service, we invite you to contact our team at WasteAway Dumpster Service WNY. We can get rid of your unwanted items and clear your space. Whether you are in Amherst, Buffalo, Cheektowaga, Lockport, Niagara Falls, North Tonawanda, Tonawanda, West Seneca, or Williamsville, NY, our team can help. Give us a call today to get the junk removal you need.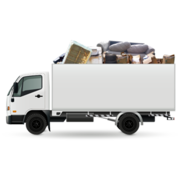 Junk Removal
Dimensions:
Days: Included
Included Tonnage:
Please call to order this item.